08 Apr

Old Sturbridge Village

After 25 years of filming, it is rare to find myself at a new venue.  Last week I shared I'd be kicking off 2016 at the DoubleTree in Westborough for the first time, and this week (as they say), 'what was old is new again'.  I'm thrilled to be visiting Old Sturbridge Village this Saturday for Crystal and Marc's wedding.  The official website describes O.S.V. as a "must-see" New England attraction which depicts life in an early 19th-century rural Village, featuring costumed historians, antique buildings, water-powered mills, and a working farm. Set on over 200 acres of pristine New England countryside in Sturbridge, Massachusetts, Old Sturbridge Village is the perfect location for a New England wedding. From what I can see it offers countless photo locations and endless possibilities!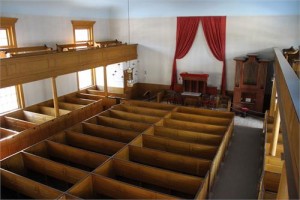 The ceremony will take place at what is referred to as the meetinghouse.  With its steeple pointing skyward, this was once the dominant symbol of every New England town—the gathering place for town meetings, elections, and church services. Many 19th-century New England towns had several different meetinghouses, reflecting the region's increase in religious diversity after the Revolutionary War. The Center Meetinghouse was built as the Baptist Meetinghouse in Sturbridge in 1832. When Old Sturbridge Village acquired it in 1947, its original interior had been extensively modified to resemble a pre-1800s meetinghouse with paneled "slip" pews. The rest of the meetinghouse has been restored to its 1830s appearance.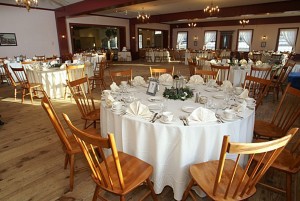 Crystal and Marc's reception will then take place at the Oliver Wright Tavern.  Sitting just outside the Visitor Center entrance to Old Sturbridge Village, it is a modern adaptation of an 1830s rural New England tavern. The Oliver Wight Tavern seats more than 300 patrons in four distinct dining rooms, each featuring working fireplaces and served with historic New England hospitality.
Needless to say there will be plenty to share after Saturday's wedding as it will certainly be one for the ages!
– Jamie