29 Apr

Save the Date Video Tips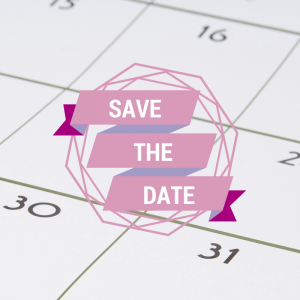 With the explosion of Social Media over the past few years, opportunities for what utilized traditional means of communication have taken big leaps forward.  Take 'Save-the-Date' notices as an example.  Many couples still print and mail invitation-like pieces for family and friends to put on the fridge, while others have decided to go the video route.  And that's where we want to help!  There are a handful of sights out there to help guide a couple through this process and whether you follow one of these formats or 'shoot' from the hip, the list of tips below will have you making a gorgeous video in just a few minutes:
Keep it Under One Minute
If you were sending your save-the-date via snail mail, it would probably be a postcard, or something similarly small and simple. Keep in mind that just because you can make a video that's 10 or 20 minutes long, doesn't mean you should. Think of this as a teaser trailer for the big day!
Include Your Ceremony Date
This may sound like a no-brainer, but we wouldn't want you to forget! Tell friends the date of your event so they can mark it in their calendars.
Add Other Important Details
No need to tell people the venue or what time the reception begins, yet. Save that info for the actual invitation! But if you know you're having your wedding in San Francisco, for example, and many of your invitees do not live in the Bay Area, it's courteous to give them a heads up so they can start making travel plans.
Match Your Couple Style
While it's all well and good to use a romantic video style, only do so if it makes sense for you and your partner, and for the wedding you're planning. Not the lovey-dovey type? That's okay! There are many alternatives out there that are hopeful and bright, but don't shower your video in hearts.
We'd love to get links to those you've made or maybe even favorites you've seen.  Please share with us!
– Jamie